Description
Dont just cover up odors, actually kill the molecules that cause odor with the Stainout System ozone generator.  (part# 71-800)
Perfect for removing tough odors such as, smoke, mildew, mold and pet.  Leaves cars smelling fresh and new.
Simply plug into vehicles 12V system or plug into 120V using the Ozone generator power adapter.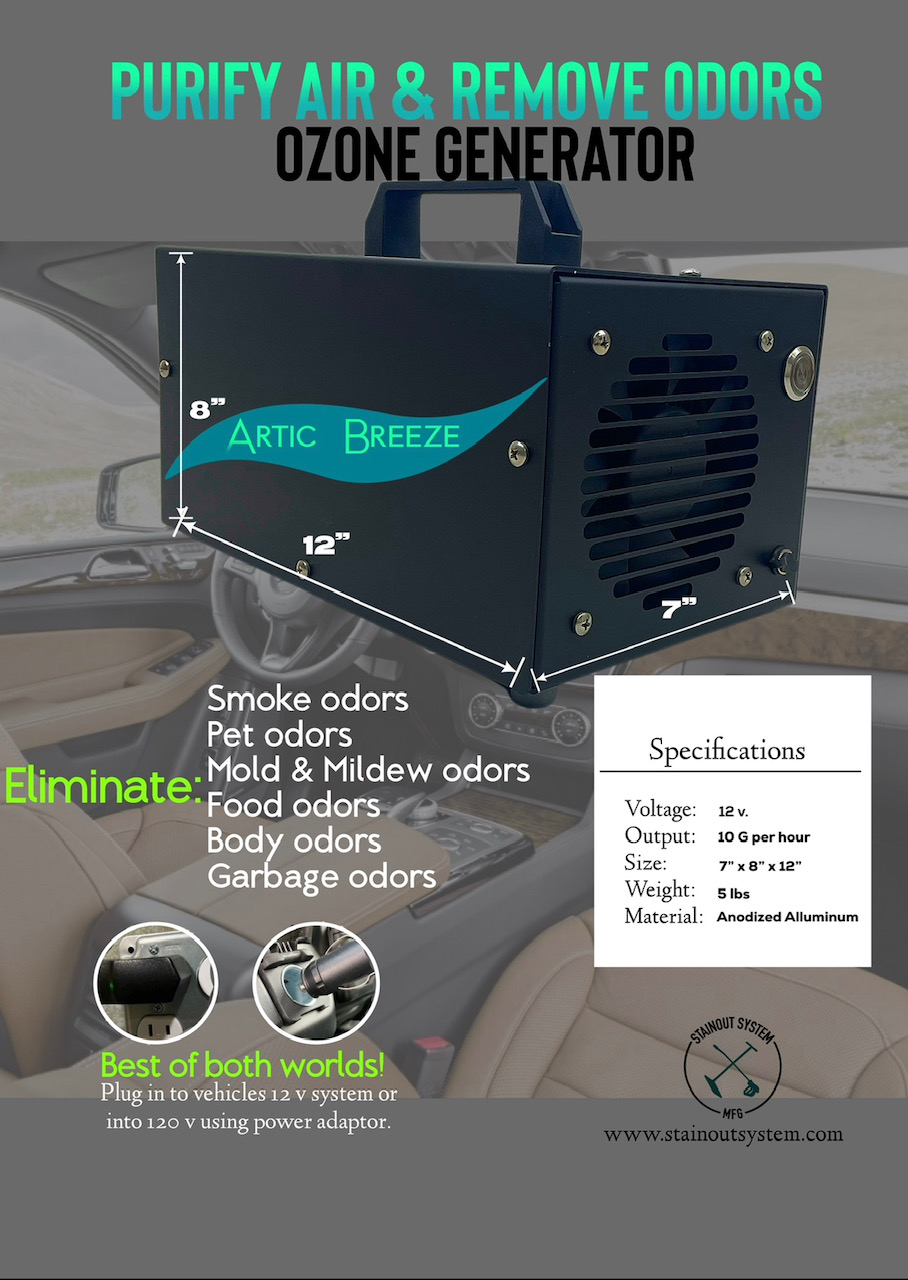 Kill tough odors in vehicles quickly and completely with this ozone machine.  Plugs into vehicles 12v power.
Made out of durable anodized aluminum.