Who is StainOut System?
StainOut System is a family-owned manufacturing company in California. Our family has over 45 years of knowledge and experience in the professional cleaning industry. Like you, we consider our pets part of our family, which is why we offer the safest and most effective professional-grade cleaning products on the market. If you're a professional, be sure to browse through our SOS PRO Line of products.
Safety First
We proudly blend our cleaning formula in the United States with quality controlled, top-of-the-line ingredients.
Professional Quality
Our cleaning tools are designed and hand-assembled in California by our innovative engineers and technicians.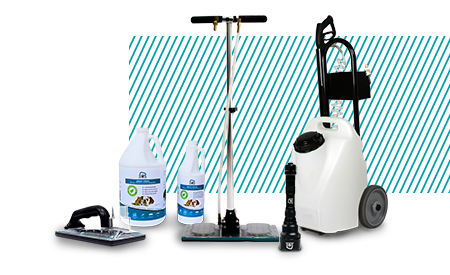 Real People. Real Results.
"Outstanding tool! Works great! I have used it on pet stains and wow! Pulls them right out. I gave it 5 stars! Recommend everyone to get one. For price and ease of using you be very happy."
Frank DiGiugno
"We love StainOut System because, quite frankly, it does exactly what it claims and works very well. From the small hand tool to the larger pro tools they hold up to a demanding work load and perform to the highest level. We recommend these as the go-to sub-surface extraction range."
Dan Brown, Owner of Complete Floor Care